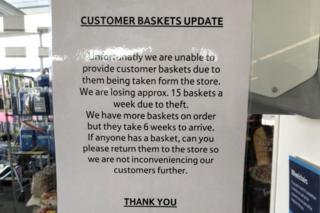 A supermarket on the Isle of Lewis has had to withdraw its baskets after a spate of thefts, with up to 15 a week going missing.
Tesco issued a statement on Facebook saying it had more baskets on order, but that they take six weeks to arrive.
The Stornoway shop issued a plea: "If anyone has a basket, can you please return them to the store. No questions asked on return!"
Some customers suggested the baskets may be being used for gardening.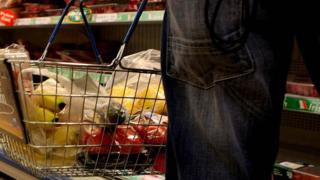 Another added: "There weren't that many baskets in the first place, how many weeks at 15 per week has it been going on?"
Among the comments on Tesco's Facebook post, a customer suggested that the baskets were being used for growing plants in and for keeping items tidy inside car boots.
Others have said that security tags on baskets could help stop more from going missing.