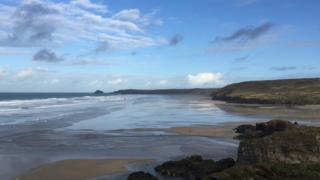 A beach-goer has complained that the sand on a Cornwall beach was "too damp" for building sandcastles.
The TripAdvisor review of Perranporth beach has been shared hundreds of times after being posted on Facebook by local surf shop Piran Surf.
One person commented it was the funniest thing they had ever read while others said damp sand was preferable for sandcastles.
The reviewer scored the 2-mile (3.2km) long beach three out of five.
She described it as "far too busy for my liking" and said: "The beach itself looked really good for surfers, however I found the sand to be much too damp - not great for building sand castles."

The Facebook post attracted hundreds of replies, most of which were a mix of sarcastic comments and laughter emojis.
One person joked: "Also went to Perranporth once and the sea was wet. If you could sort that out to it would be very much appreciated."
Another said: "Personally I think each grain of sand should be dried daily and perhaps the sand could be aerated for the enjoyment of beach-goers."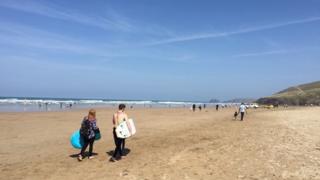 You may also like: