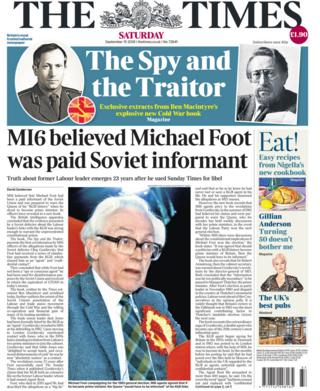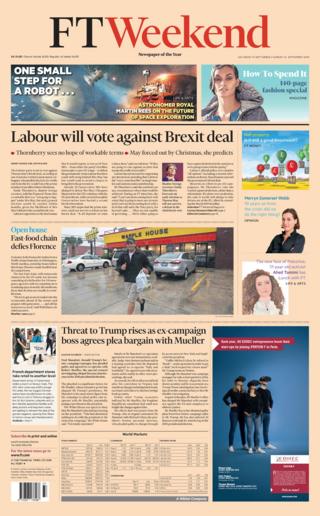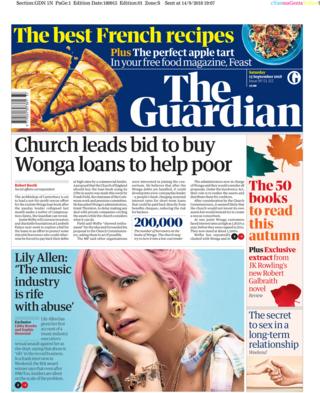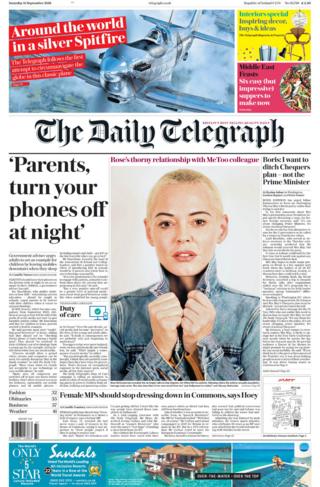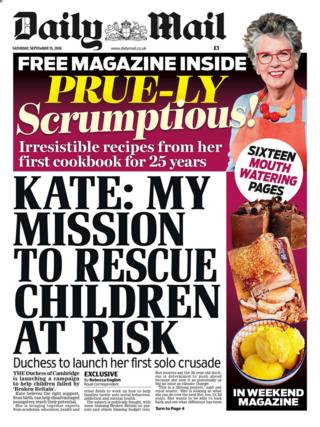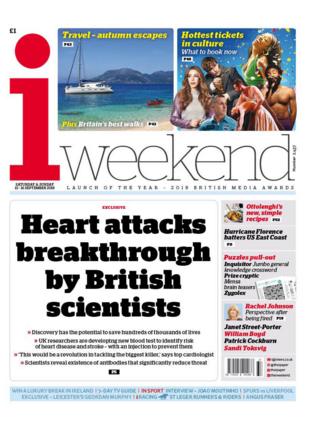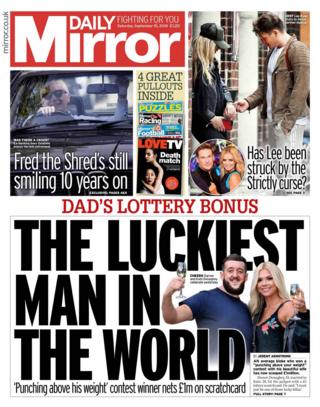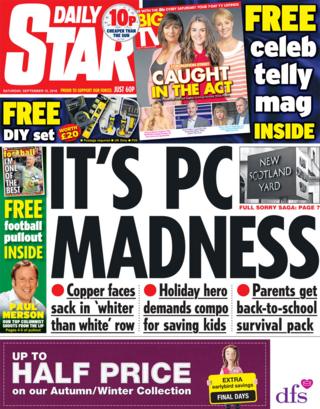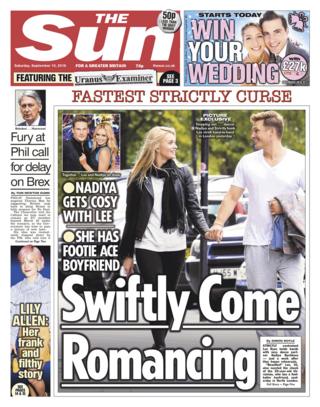 The Times reports on claims that MI6 believed former Labour leader Michael Foot was a paid informant of the Soviet Union. In a new book by columnist Ben Macintyre, he says the intelligence service was prepared to warn the Queen about his background when he stood to be prime minister.
The paper says the book corroborates allegations made by a former Soviet defector who said Mr Foot had received a series of "clandestine payments" from the KGB. The revelations come 23 years after the former Labour leader called such claims a "big lie" and successfully sued the paper.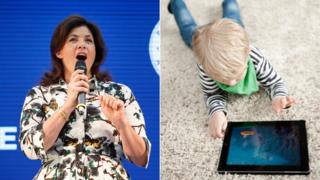 Television presenter Kirstie Allsopp defends her decision to smash her children's iPads in the Daily Mail. She describes her shock at the "deluge" of vicious abuse she received on social media, when her actions were made public. But she says ridding her family of the games which had "hooked" her sons, has proved "a joy for everyone", with the boys reading more, creating more and playing more.
Since going public, she says other parents have shared their stories of solidarity, with some describing laptops and iPads being thrown out of windows, under cars and into canals.

Get news from the BBC in your inbox, each weekday morning

This Christmas the world-famous department store Harrods will be invoking a bit of Ebenezer Scrooge, according to the Daily Telegraph. The paper visits to Santa's grotto will be by invitation only, and only accessible to rewards customers.
After a backlash from parents, Harrods commented that admissions would be "extremely limited" with "a range of factors" used to determine who was invited.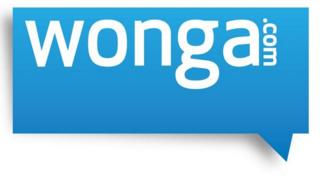 The Guardian reports that the Archbishop of Canterbury is set to lead a not-for-profit rescue bid for the collapsed payday lender Wonga. The paper says Justin Welby will hold a meeting at Lambeth Palace next week to explore the idea of obtaining the loans, which have interest rates of around 1,500% a year. He wants to help protect some of the 200,000 borrowers who may otherwise be forced by a commercial lender to repay their debts at a high rate.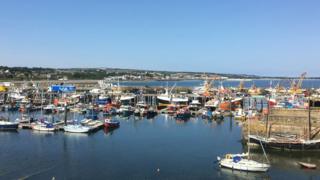 The Times reports on what it says will be distressing news for Devon and Cornwall, both of which voted to leave EU - they are already part of France, geologically speaking at least. The paper says research from the University of Plymouth suggests Britain was formed from the collision of three land masses, rather than two, as has long been believed.
According to their analysis of rocks, what is now England crashed into France, which then pulled away, leaving part of itself behind in the form of the counties of Devon and Cornwall.