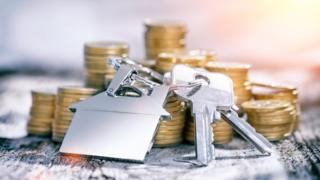 Demand for advice on rent arrears has increased by 40% over the last five years, according to a new report.
Citizens Advice Scotland (CAS) blamed changes to the social security system for the rise in the number of people facing problems paying their rent.
It said the increasing demand matched the period in which Universal Credit has been rolled out.
The Department of Work and Pensions said rent arrears were complicated and cannot be attributed to a single cause.
The CAS report - Our Rent Arrears - Causes and Consequences - found:
The growth in rent arrears advice coincided closely with changes to the social security system;
Almost a quarter of those living in rented accommodation have experienced rent arrears in last five years;
CAB clients with rent arrears are more likely to be in part-time employment or unemployed;
They are more likely to be single person or a lone parent, to be aged between 25 and 44, and to live in the 20% most deprived areas.
It also discovered that the most common reasons for rent arrears were a benefits issue, loss of income or unexpected costs.
Borrowing money or cutting back on essentials were among the most common ways people tried to resolve their problem.
And it claimed the incidence of rent arrears is far higher among tenants receiving Universal Credit.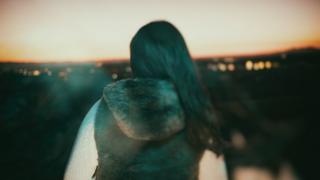 'Our experience of rent arrears'
Here are a selection of some of the anonymous case studies from around Scotland which are featured in the CAS rent arrears report.
A woman in the south of Scotland stopped work three months ago, due to stress and bullying. The gap between the Universal Credit assessment period and when she last received her wages, meant she had no payments for a month. She had £30 to last her for four weeks and was being called "constantly" by her housing association regarding a week's rent arrears.
In the west of Scotland, a woman who is living in temporary homeless accommodation found that her housing benefit does not cover the full costs of her rent. Her arrears are accruing on a weekly basis but she works part-time and pays a lump sum towards the debt when she can. She has applied for Discretionary Housing Payment twice but she was been declined on both occasions.
A woman in the north of Scotland was contacted by her housing association to be told that she was not paying her rent in line with her tenancy agreement. She said she was in receipt of full housing benefit and not responsible for any rent payment. But the housing association said she still needed to make payments so her account would not be in arrears, as the housing benefit was being paid in arrears by the local council. When the woman sais she could not afford any rent, she was told that "other tenants manage".
In the east of Scotland, a man approach CAS for a referral voucher for a food bank. He receives Universal Credit but he is deducted £43 a month for repayment of an advance and £63 a month for rent arrears. His phone and broadband have been disconnected and he has difficulty finding money for energy. He has applied for a crisis grant and has accrued council tax arrears.

CAS spokesman Rob Gowans said: "The rise in rent arrears is one of the most worrying trends we see across the CAB network at the moment.
"While there are a number of factors driving this, we have no doubt that the flaws in Universal Credit are one of the main ones.
"For the past 18 months we have been calling for a halt and fix to Universal Credit.
"Some welcome changes have been made but many of the problems still remain and this report shows the impact these are having on peoples' lives."
The report makes a series of recommendations for action to help reduce the problem, which include:
Address Universal Credit issues
Ensure housing support covers the full cost of accommodation
Ensure rent levels are affordable
Encourage landlords to follow best practice when dealing with rent arrears
Ensure tenants receive best advice or support when faced with arrears or potential eviction.
Mr Gowans said a series of "relatively simple" changes to Universal Credit could make a "huge difference to millions of people".
He added: "All of these need to be addressed as well as Universal Credit, and we will continue to work to highlight these problems and help find solutions."
The DWP said its research showed many people join Universal Credit with pre-existing arrears but the proportion of people with arrears fell by a third after four months on the benefit.
A spokesman said: "Managed payments to landlords are available as part of the Alternative Payment Arrangements in Universal Credit, to minimise the risk of claimants failing to pay their rent.
"And we are rolling out the Universal Credit landlord portal to social landlords, which is helping us target support for vulnerable people."