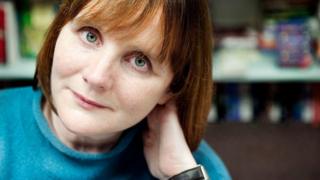 An autistic boy was "mocked" by Great Western Railway (GWR) staff at Paddington station, his mother claims.
Crime writer Sarah Hilary said two GWR help desk staff "jeered" at her and her 17-year-old son when she asked if they could be put on another train.
She was "humiliated" when staff accused her of "trying it on" and was "made to feel like a criminal", she said.
Apologising, GWR said it was "totally unacceptable" and that it had launched an investigation.
Ms Hilary, an award-winning crime writer who lives in Bath, made a formal complaint about what happened on Sunday evening.
She said they had arrived two hours early for their train and asked staff at the help desk if they could be transferred to an earlier one because her son was "so overwhelmed" by the station environment.
"I tried to explain how difficult it was for my son but they spoke to us both rudely, accused me of 'trying it on' and humiliated us in front of other passengers."
"When I tried, again, to explain my son was autistic, one of the men said, 'yeah, so's mine,' in a voice that made it clear he was really saying, 'pull the other one'.
"I have never been spoken to so cruelly and horribly in any public place, least of all by customer service staff."
In July, GWR were criticised after comedian Tanyalee Davis was threatened by a guard on a GWR train who said he would call the police if she did not move her mobility scooter from a disabled space.
GWR said at the time that staff who saw a video of the incident were "collectively horrified".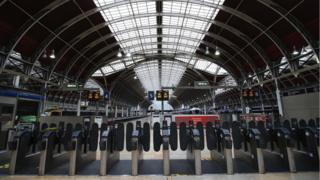 Ms Hilary said it took "a lot of courage" for her son to travel by public transport, "so to be humiliated and jeered at - and accused of lying and fraud - was a huge setback".
She said she had shown her son's disabled persons railcard, "so there was no excuse for accusing us of fraud".
A GWR spokesperson said: "We are sorry to learn of Sarah's experience... We work closely with a leading autism charity to give all staff awareness training. An investigation has been launched into the issues raised."

You may also be interested in:

Ms Hilary said GWR had refunded the price of the tickets.
She added that she "very much appreciated the full and courteous apology and explanation, and help", from GWR.